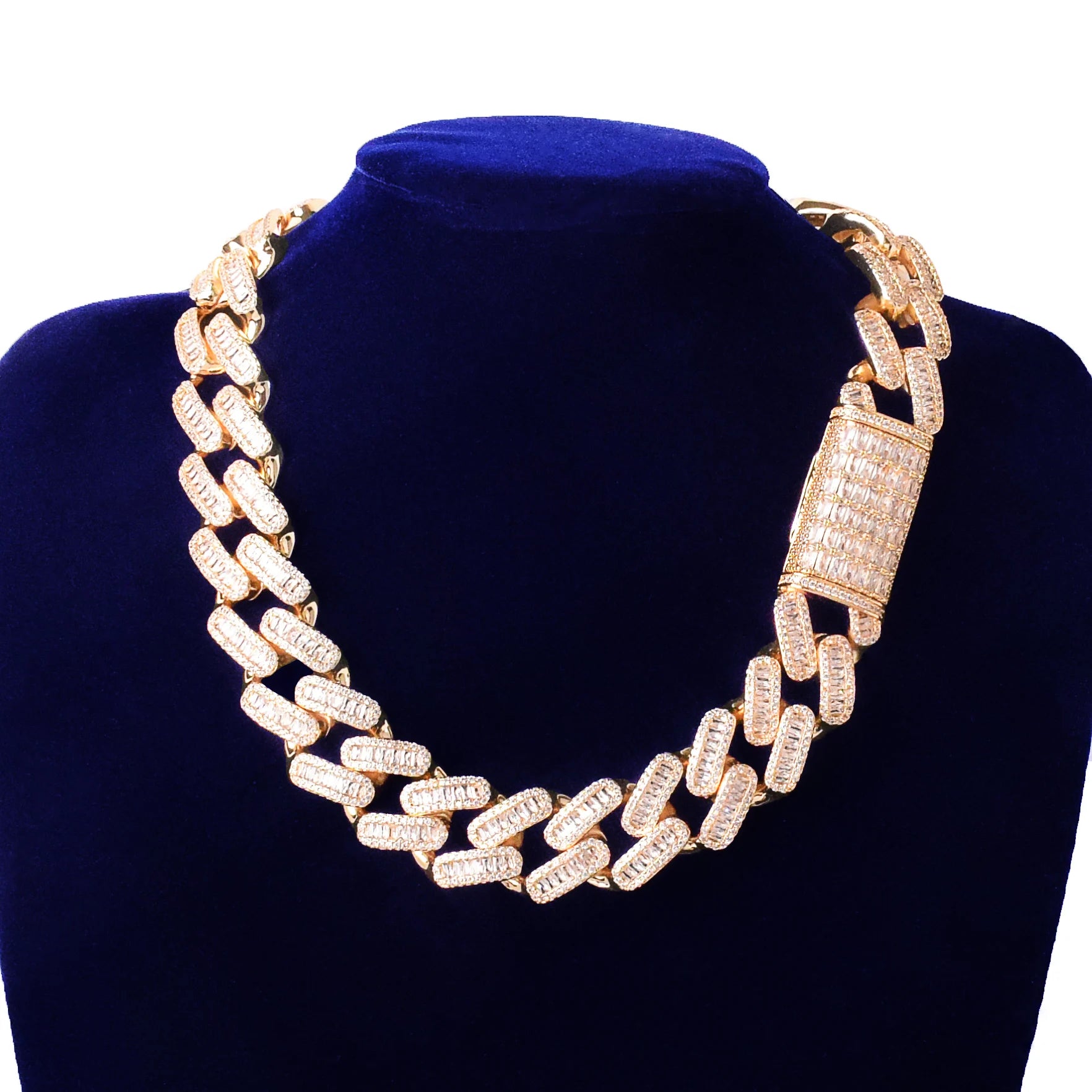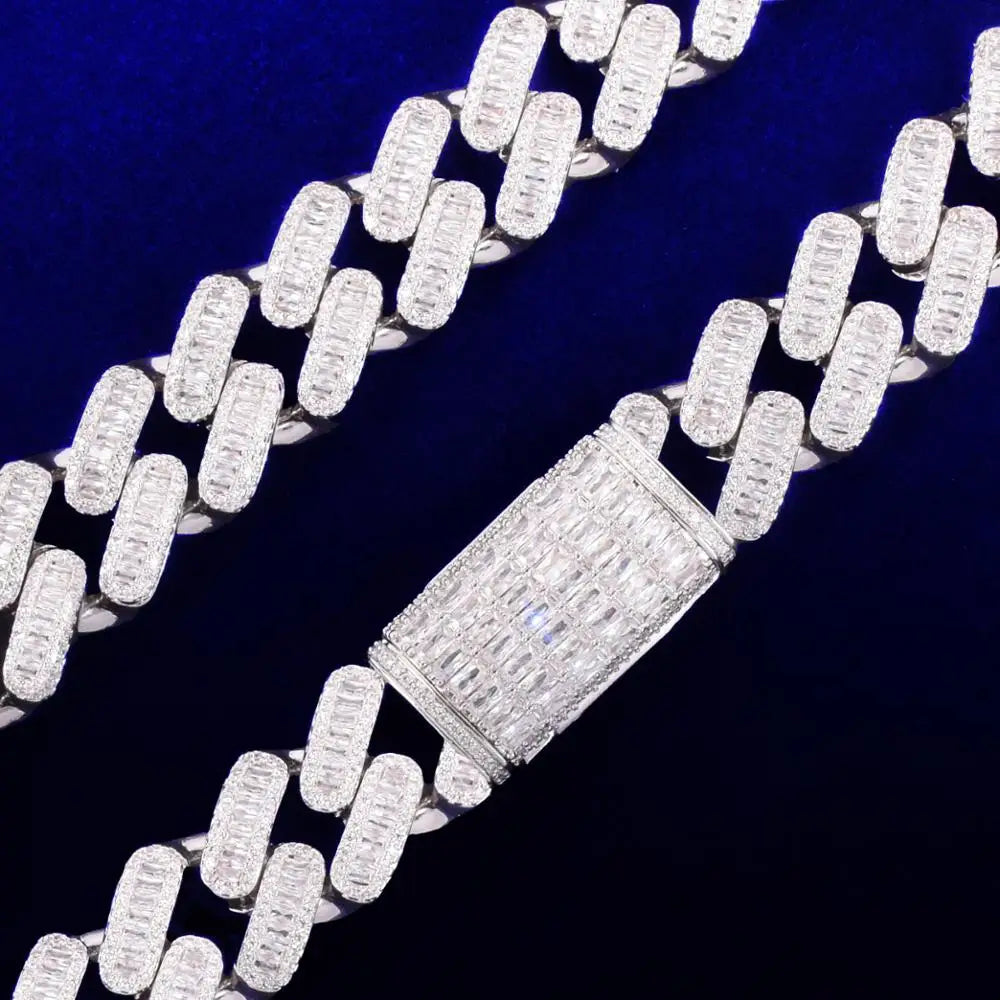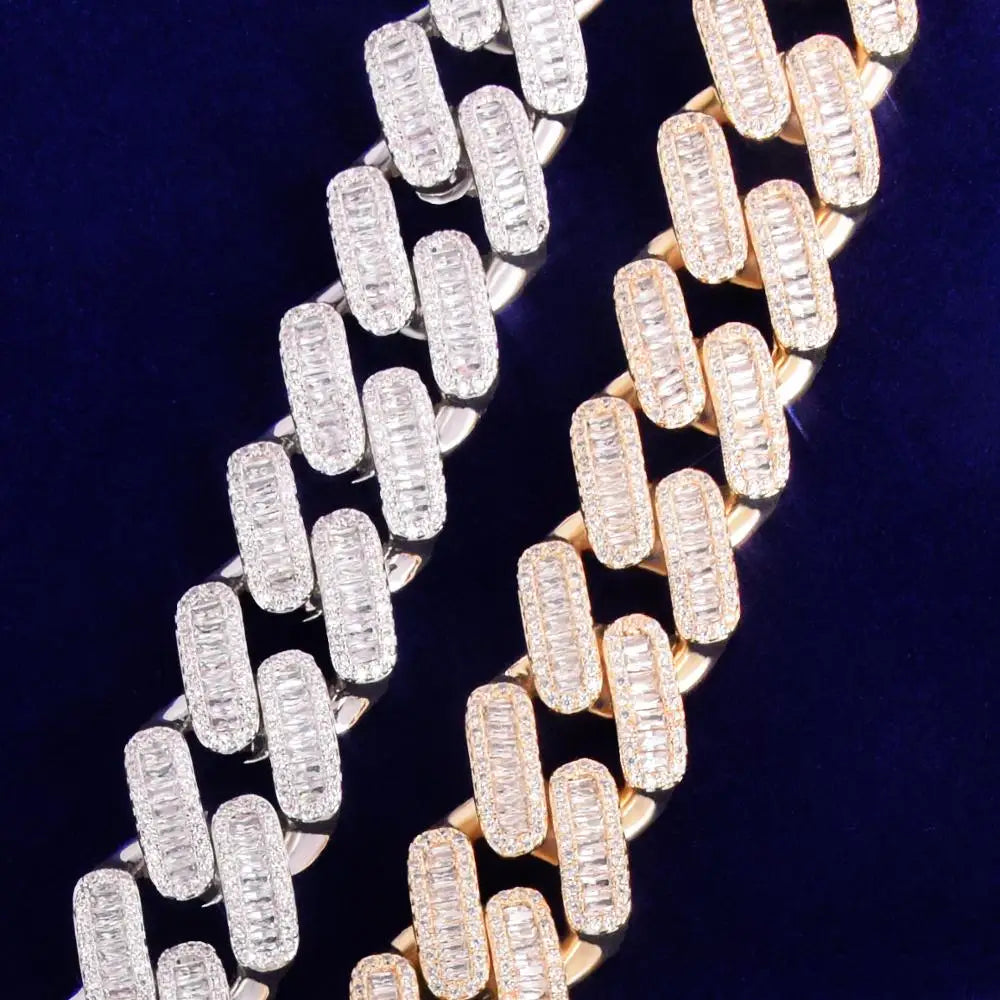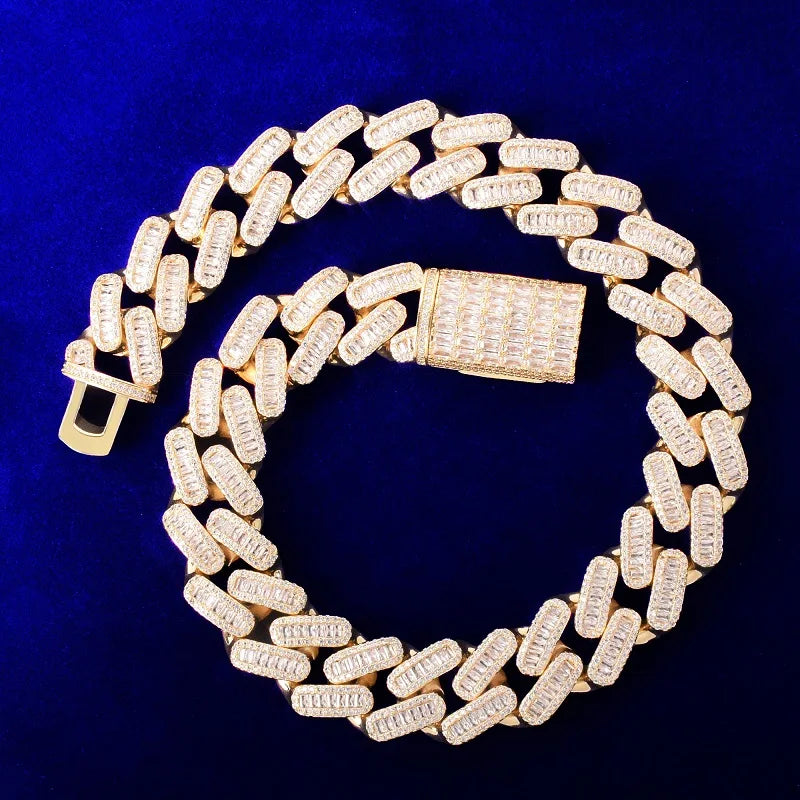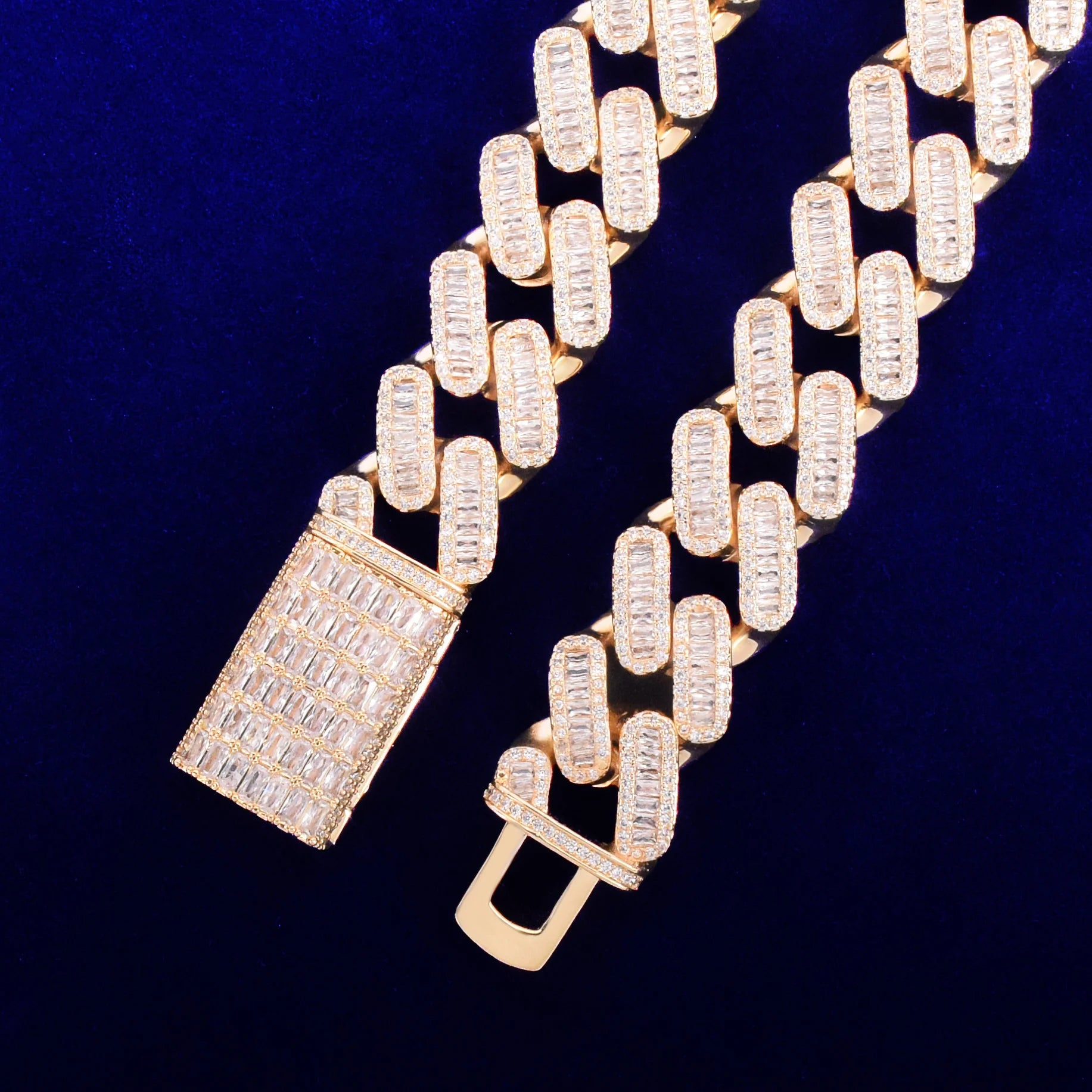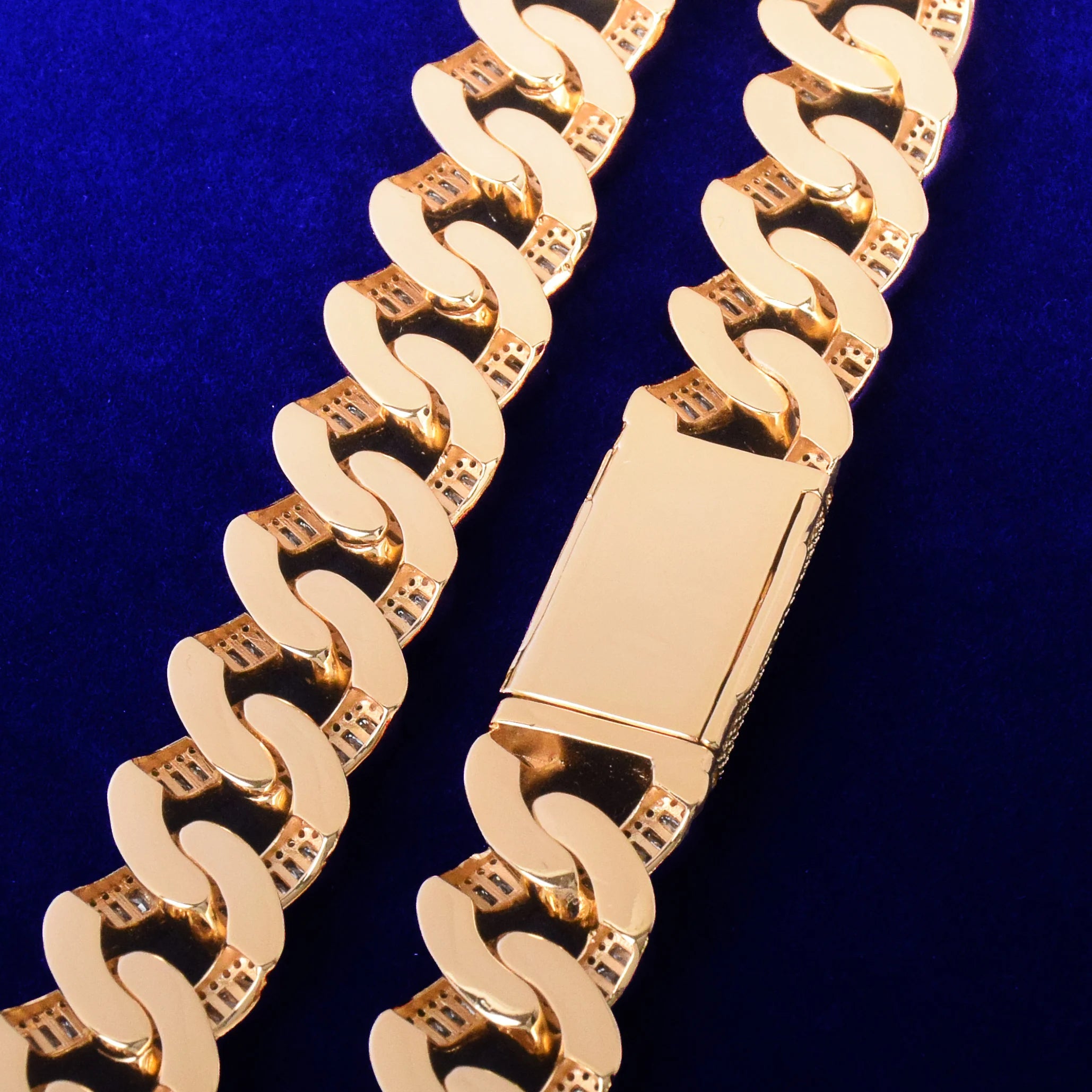 20MM Miami Baguette Diamond Cuban Link Chain Necklace
Sale price
$149.00 USD
Regular price
$0.00 USD
(/)
---
Introducing the Epitome of Opulence: 20MM Miami Baguette Diamond Cuban Link Chain Necklace
Indulge in the allure of luxury with our 20MM Miami Baguette Diamond Cuban Link Chain Necklace. A true masterpiece crafted for those who seek to make a bold and glamorous statement in every step they take.
Key Features:
Exquisite Rhinestone Brilliance: Encrusted with AAAAA Zircon rhinestones, each stone meticulously placed to emulate the brilliance of diamonds, this chain necklace is a shimmering testament to sophistication.

Premium Craftsmanship: Impeccably constructed from copper and adorned with a lavish layer of 24k real gold, this necklace is a manifestation of superior craftsmanship and unparalleled quality.

Lengths for Every Style: Choose from 16", 18", 20", 22", 24", or 28" lengths to find the perfect fit that complements your unique style and showcases your individuality.

Dazzling Colors: Available in Gold and Silver, these radiant hues enhance the glamour of the Miami Baguette Diamond Cuban Link, allowing you to express your style with elegance.

Impressive Width: With a substantial 20MM width, this chain necklace exudes opulence and demands attention, making it the focal point of any ensemble.
Step into the spotlight with our 20MM Miami Baguette Diamond Cuban Link Chain Necklace – where every facet captures the essence of extravagance. Elevate your look, make a statement, and let your style shine with this iconic piece of luxury.

Rhinestone Material: AAAAA Zircon
Base Material: Copper / 24k real gold plated
Necklace Length: 16" 18" 20" 22" 24" & 28"
Color: Gold, Silver
Width: 20MM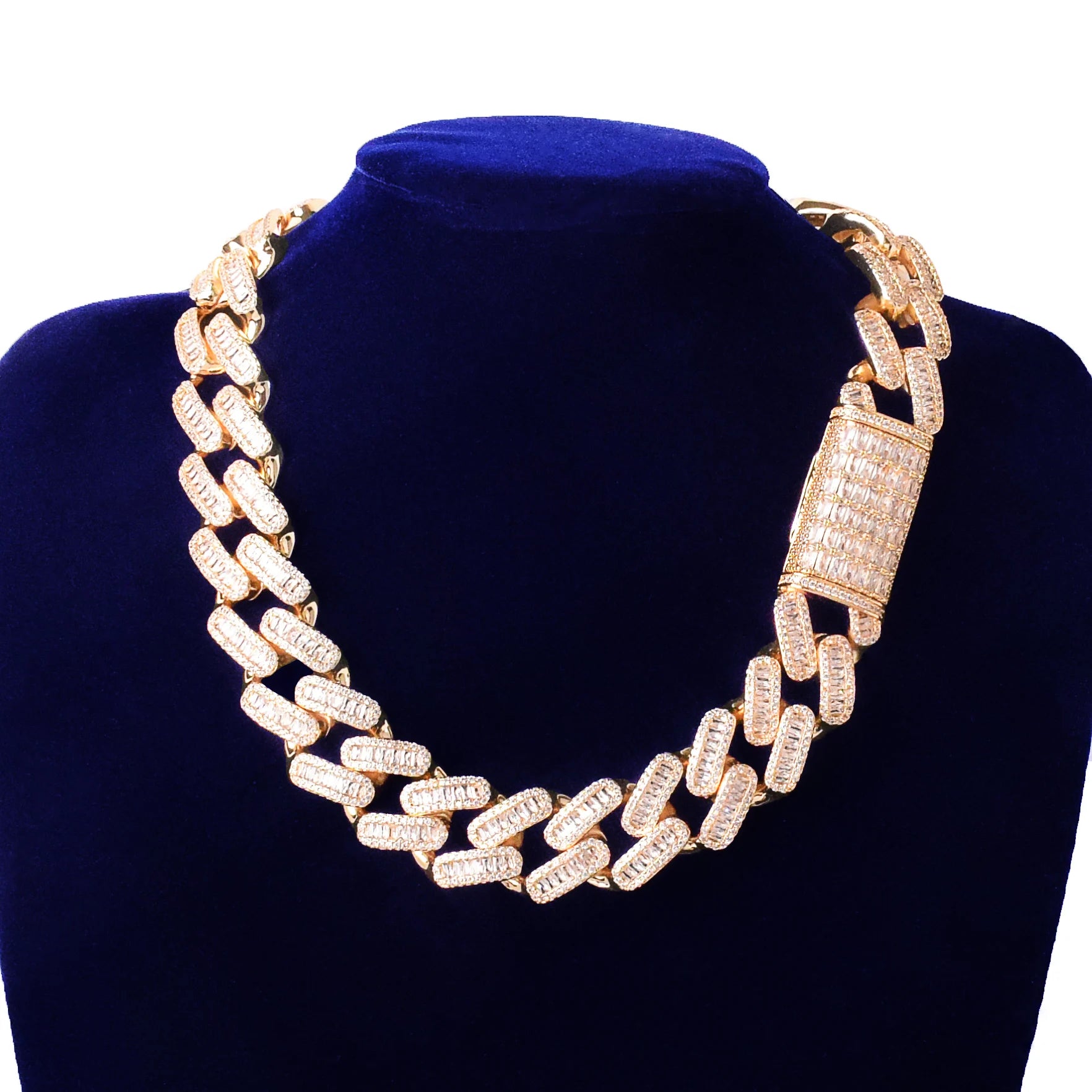 20MM Miami Baguette Diamond Cuban Link Chain Necklace
Sale price
$149.00 USD
Regular price
$0.00 USD
Choose options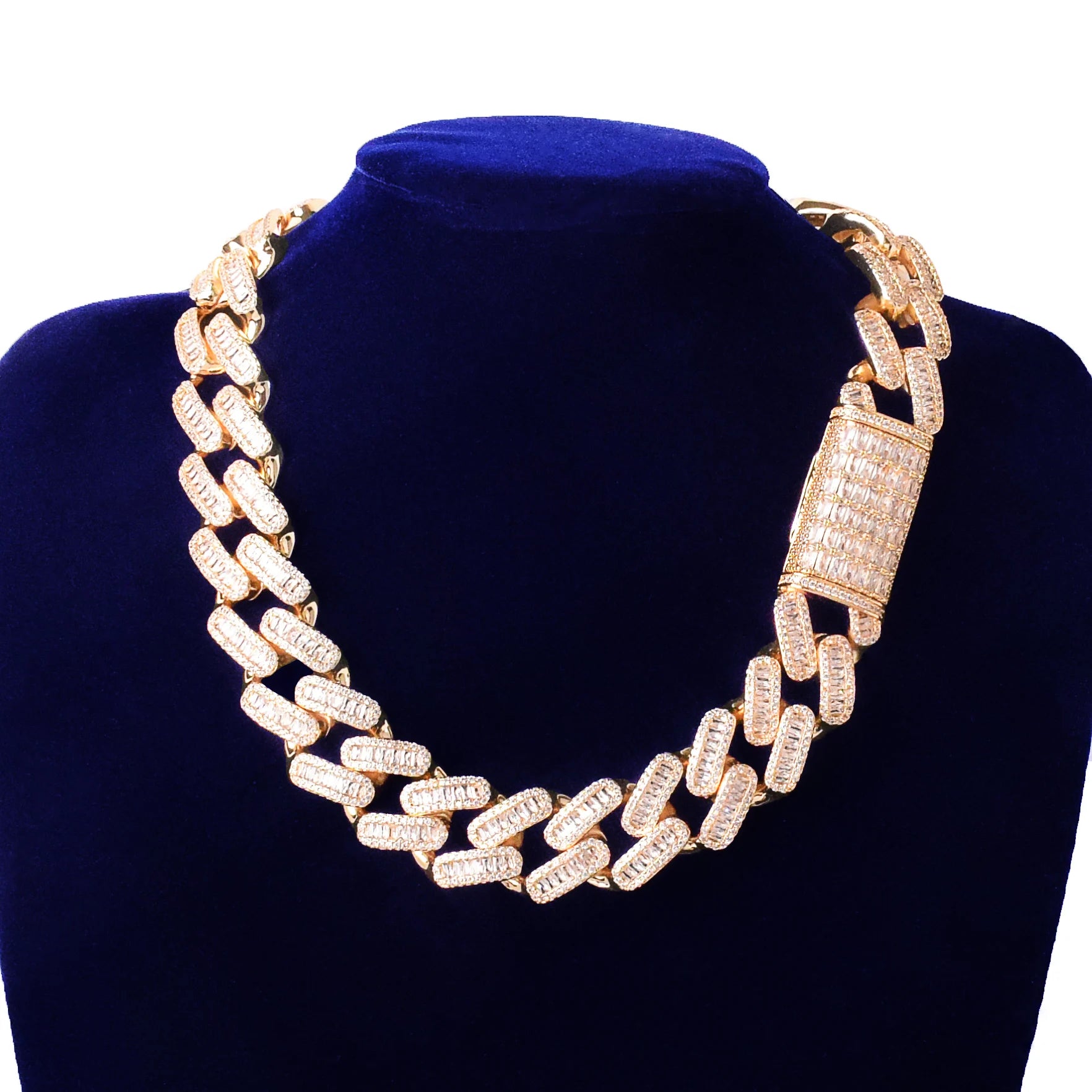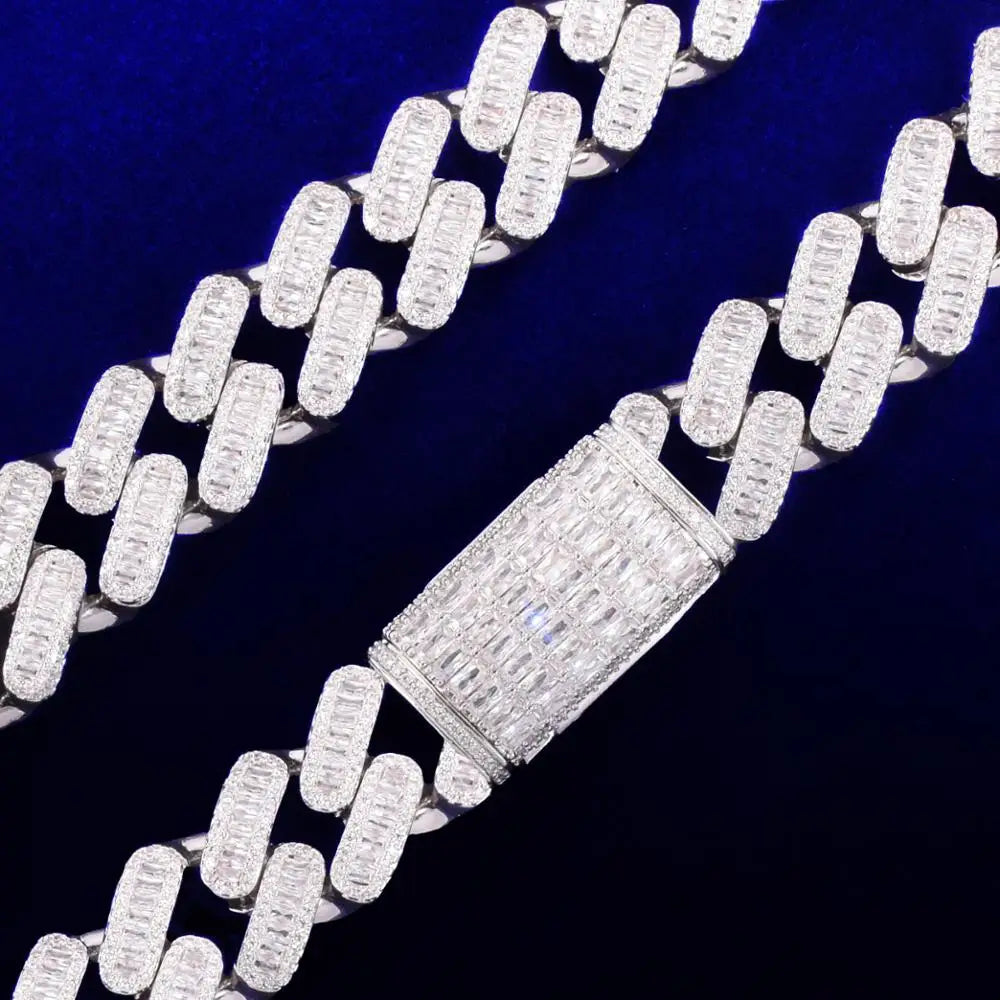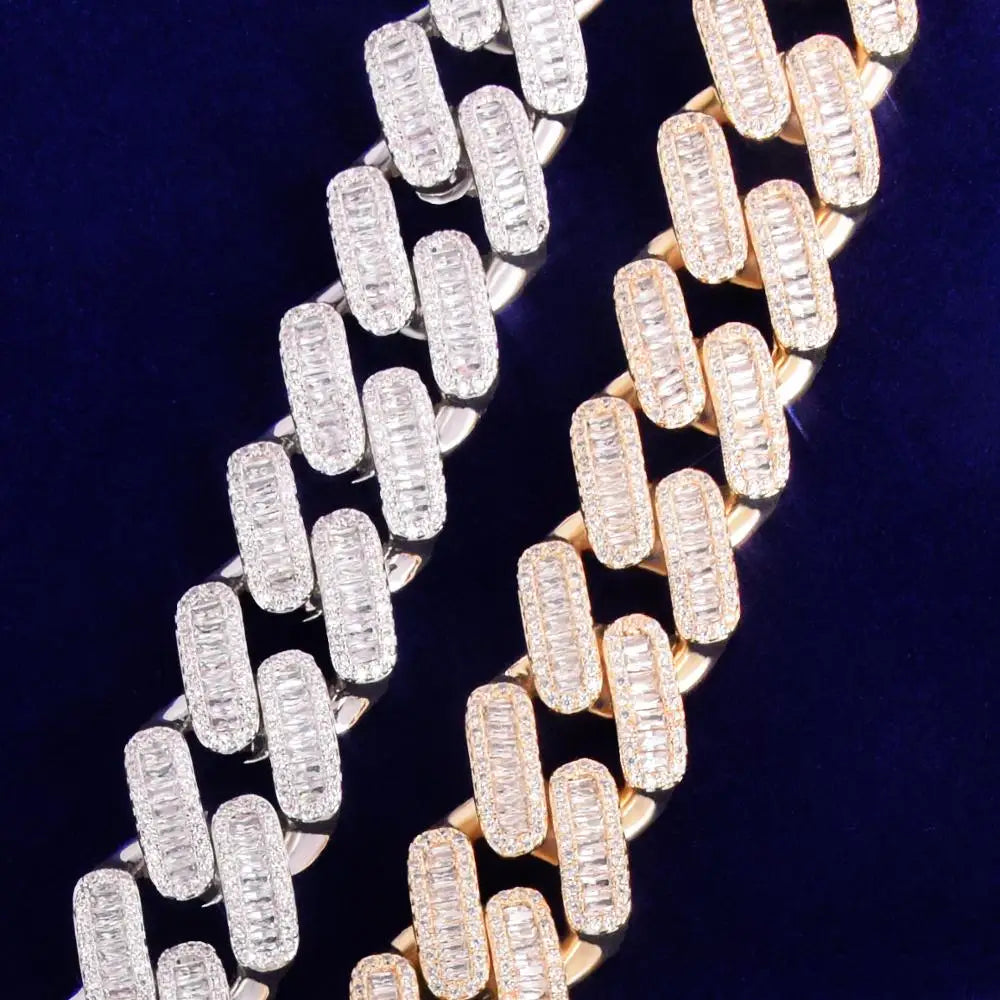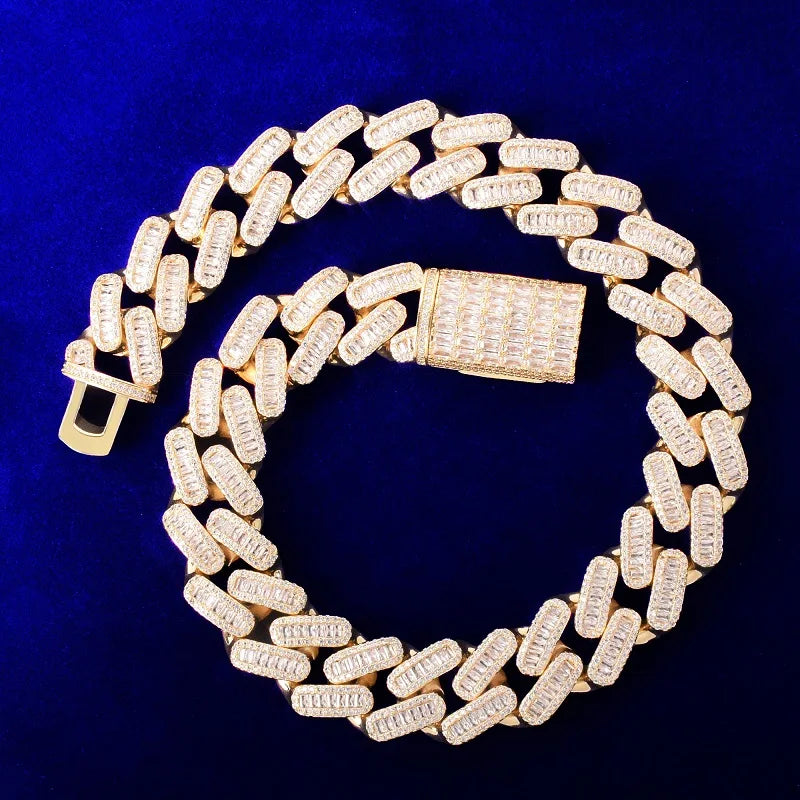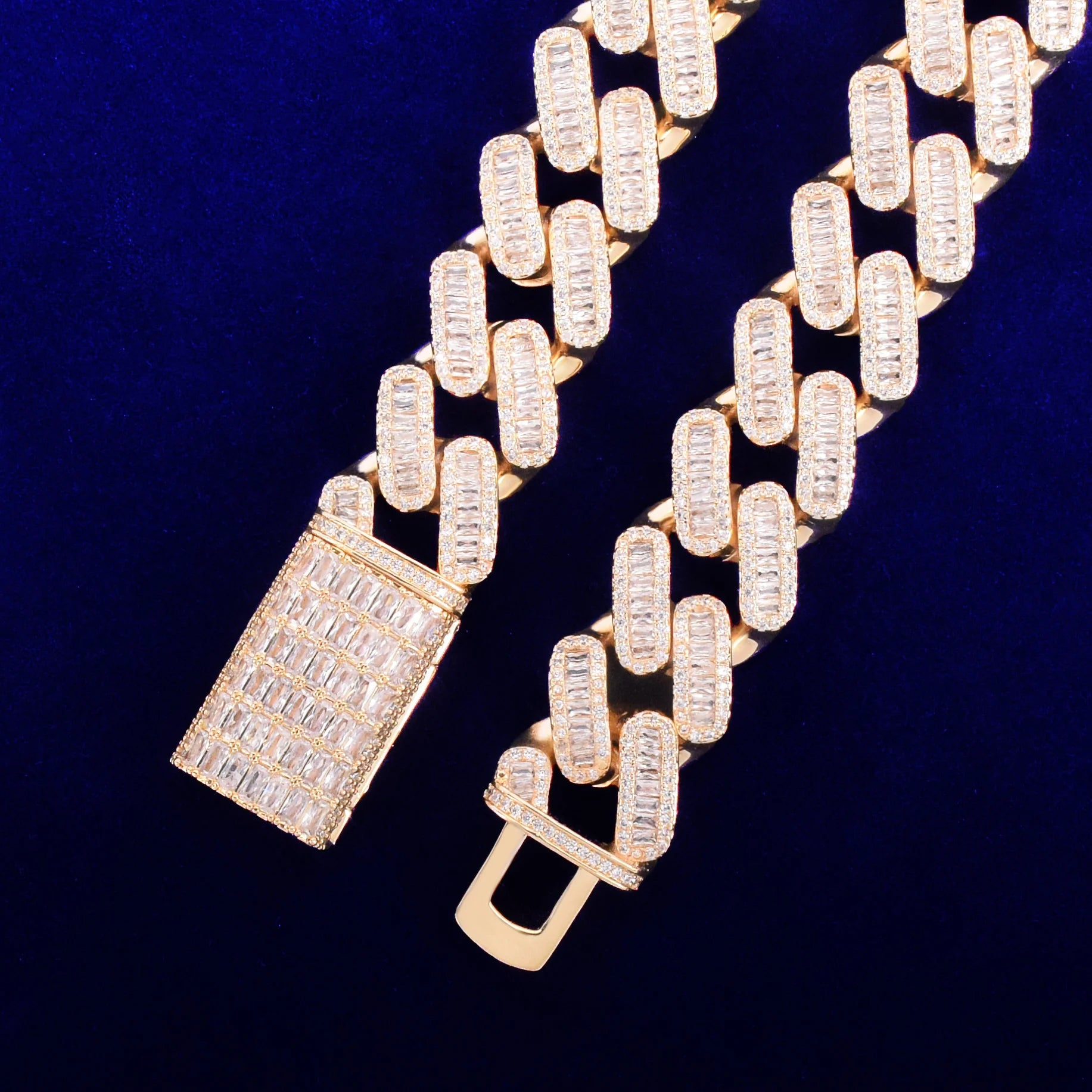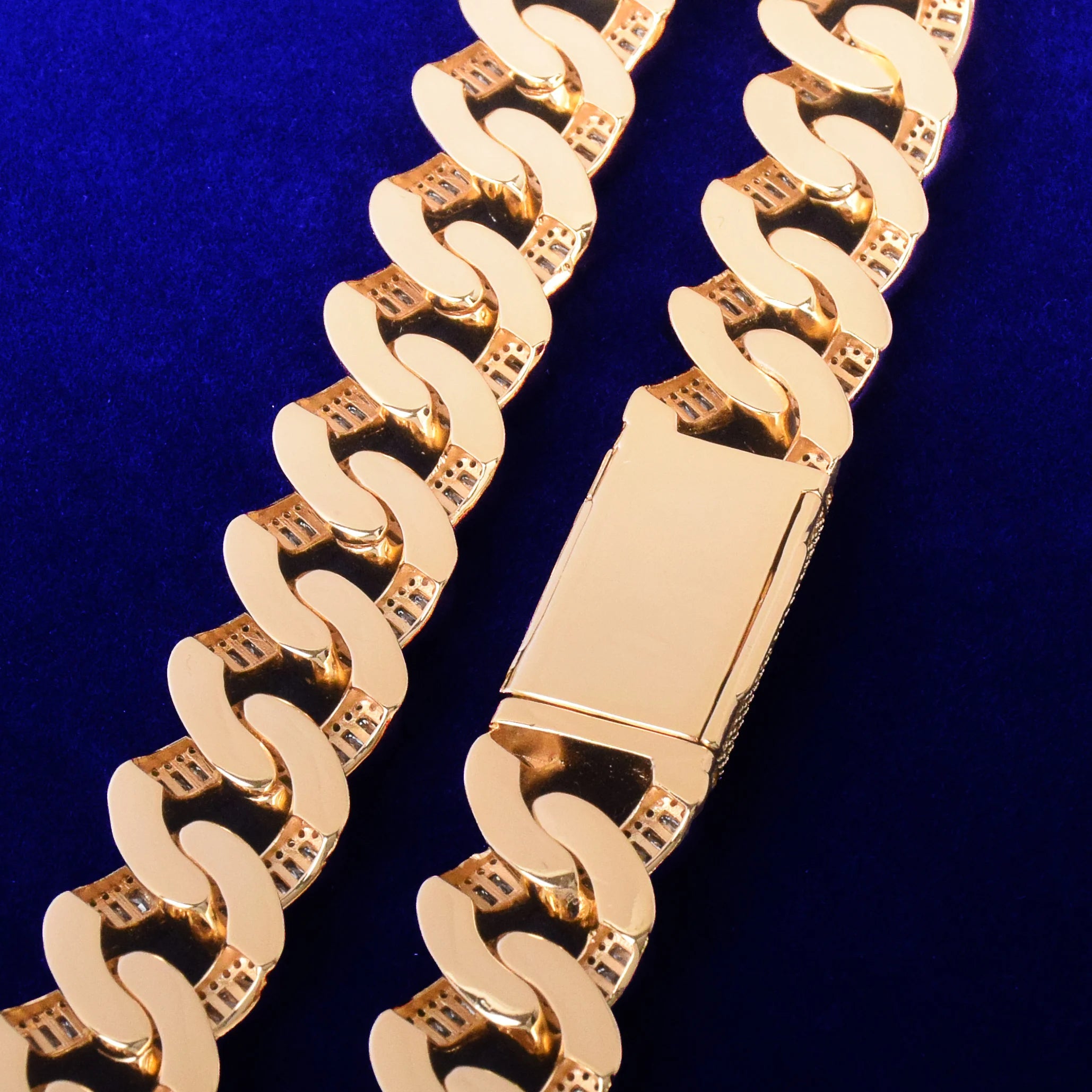 Sale price
$149.00 USD
Regular price
$0.00 USD
(/)
---
View details